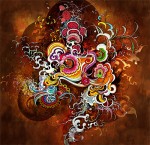 Love – This is a natural feeling. And physiological process.
Increases The Love – physiological process.
Love, Divine Love, Natural feeling of love, Natural Love, Sincere Children's Joy, A natural sense of peace – synonyms.
God, COSMOS, Infinite Space, THE EXISTENCE OF, NATURE – one and the same, in the full sense of the term.
° ¨° º ¤ Oliver Shanti & Friends – Onón Mweng • ● ꙳
Documented: Download space
* Distributed in accordance with Common Cosmic Convention.