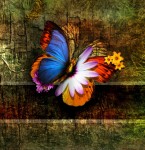 So do something?….
Everyone has to deal with Favorite thing in order for the, to to feel Love and this feeling.
In this situation, there is likely to become dependent on their own consciousness (intelligence). Because Favorite case always good at it. Undoubtedly the result has implications for consciousness, and allows you to to continue with the existing item, using the open.
It is important to be aware of, the result is not an end in itself – only actual indication States, where is your Soul and as she disposed.
Consciousness – creature, that creates a situation, in which the Soul reaches the Divine Love and unity with the God. And this is his first priority!
The need to observe some behavioral health. More specifically in relation to the case, and in General in relation to the the surrounding world.
To date, there are actual proof, that God There is a.
And the consequence of this is a universal model to the surrounding World.
The essence of which is as follows: in any situation you must feel Sincere Children's Joy, regardless of, What happened.
This behavior is based on Joy Discoveries, that is one of the the most important sensations This World. Achieve it, and just let each other do. You can tell the direction, but no mode of action.
Each person – individuality. The same feelings are achieved in different ways. Only not template approach will give a full result.
· ٠ • ● Oliver Shanti & Friends – Simplement L'amour · ٠ • ●
Documented: Download space
* Distributed in accordance with Common Cosmic Convention.