Conscious meditation. Enlightenment

"Genius is the ability to share events

and objects on

simple elements "

. –

So said

…:)
The meditation:
Using the select objects are making sense of any selected object. Table, Chair, vase, glass, wind-works.

Making sense of this object leglosti. (Looks like this is feeling like this: immediately take the weight in kilograms 15, a couple of dozen seconds hold in polusognutoj hand, put the weight, the same hand take a book or notebooks or something similar-and now you feel the lightness of this book. What you and congrats.)
Select

Infinite Volume

(We have already learned to do in previous

techniques

) and as čat′s of this volume, seek the experience ease of

This volume. Increase Skill, achieving stability conditions.
Like other types of meditation is that you can practice anytime. Only need to comply with the physical, mental and DMShaevnuû hygiene, referred to earlier and still talk.
Signs of enlightenment is very simple: as this condition will attend sensation, that's all you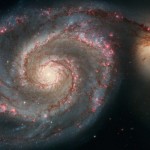 surround- Kindergarten.
"The ability to combine events and objects into intelligible structure-enlightenment".

tAK

set

…
Space you! Y
Documented: Download space
* Distributed in accordance with Common Cosmic Convention.