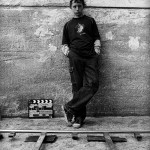 In order for the, to clean anything, need to know what is cleansing in General.
Nothing complicated. Cleaning – the usual cleaning. Leave all you need – else get out of the House.
The same thing in Space your Consciousness.
Calculate the remaining trash.
We Calculate The. All, that, for one reason or another brings discomfort – trash. In other words, trash – all that violate your internal harmony, your confident feeling in life, either you do it.
Trash is calculated, left identify form objects, containing garbage.
The direct source of irritation (or irritant) is an object, containing garbage.
Next, we define the parts of the object, containing garbage. I.e.. rotate this object, look at what parts of it you are affected, and which ones did not belong to you. Exclude irrelevant parts. Here Is The, in principle, the, and the whole cleaning consciousness.

If the object you started pushing hard these parts – exclude object.
You can also arrange re-formed. I.e..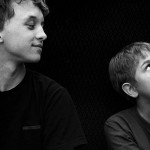 grouping object into constituent parts, and place each piece in a suitable place for it. For Example, on the table we put food, rather than put a sex rag, place the lavatory in the bucket, and do not let animals, trying to get to you in the fridge.
Documented: Download space
* Distributed in accordance with Common Cosmic Convention.