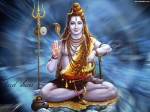 Each creature is developing according to its own Standard. Even not knowing or not knowing it, Substantive development cycle is precisely because of this Standard.
Devas represent the reference The Essence Of The. The Devas are different – Consequently, for each there is a native reference God. Which contacts directly through the center of Consciousness and can easily communicate with my players. This is one of the reasons why "God Lives Inside". Growing creature reaches level Devas only when equal to the level of your own Reference.
Interaction with the standard can end for any reason. In this case, development continues "silently" until the restoration of communication.
Ward could not exist without God, But God creates trust for research purposes or for different kinds of development.

Documented: Download space
* Distributed in accordance with Common Cosmic Convention.